Rainbow Tire & Quick Lube
$50 Off Purchase of 4 Tires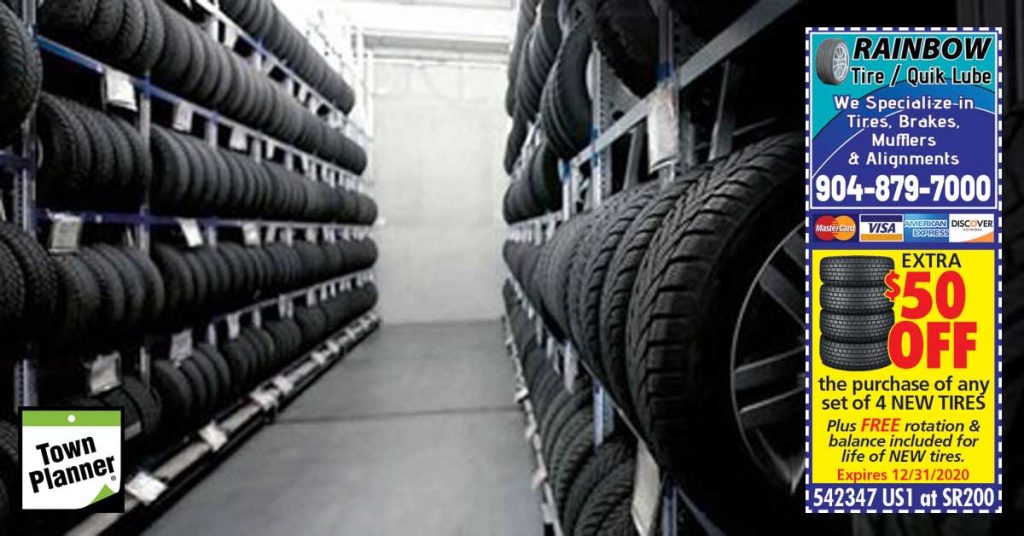 Extra $50 Off the purchase of 4 NEW TIRES plus FREE rotation & balance included for life of NEW Tires. Not valid with other discounts, coupons, or offers. See store for complete details. Must present coupon at time of service or display coupon on phone to service writer.
Expires: December 31, 2020
Ways to redeem this offer
Rainbow Tire & Quick Lube
542347 US-1, Callahan, FL 32011
Business Highlights: Rainbow Tire's reputation for excellence is no accident. We have worked hard for over 50 years to perfect our craft, put the customer first, and deliver the best automotive repair experience around.
Related Offers You May Like