Big Ben's Tree Service, Inc.
Free Estimate for Tree Services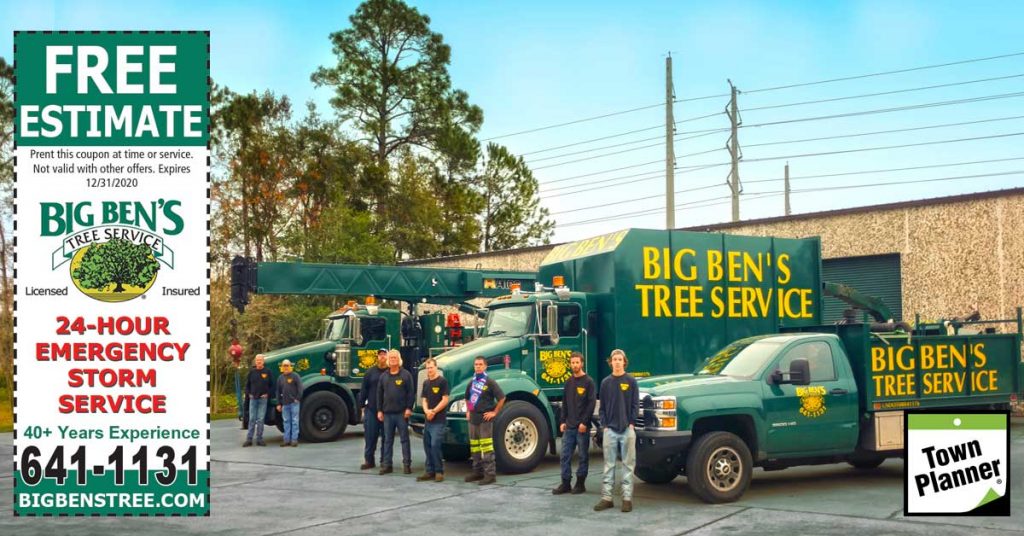 Free estimate for tree services. Present coupon or display on phone at the time of appointment, or mention TOWN PLANNER when calling. Some restrictions may apply. Ask for complete details.
Expires: December 31, 2020
Ways to redeem this offer
Big Ben's Tree Service, Inc
2717 St Johns Bluff Rd S, Jacksonville, FL 32246
Business Highlights: Our experienced arborists are qualified and knowledgeable tree care professionals. The tree care profession has experienced rapid growth over the past decade, and there is a significant amount of knowledge required to perform at the highest level. You will know right away when you hire an accredited company like Big Ben's that you have made the right choice.
Related Offers You May Like